I honestly never thought that I would sell one of my ukuleles, especially only after having it for a year.
I apologize because I don't know why I'm having such a hard time attaching pictures here. It keeps saying the files are too large . At at least I was able to post one and I will keep attempting to do so. I'm happy to send you multiple pictures privately.
My collection has grown to 10 and to fund the recent 3 new ones that I have purchased, I decided , and it wasn't an easy decision, one of them had to make room for a new one. I love love love Flight ukuleles. I own four of them. But the reason I picked the Spirit to part with is because I have a tenor Fireball and they're very similar in many ways. It has nothing to do with it's play ability or it's sound. I purchased this from Southern Ukulele and as you know it was expertly setup. I have even taken to a very famous luthier out here in Illinois who brought the action down a little bit more and gave it an A+ rating. Flight has a very good description of this instrument and I also recommend reading Southern Ukulele's review, as well. The fretboard and Bridge are made of Rose Wood and it has a string through bridge. This makes for a very resonant top. It is stocked with high G D'Addario fluorocarbon strings. The active pickup is a Double C1U, with volume and controls underneath the center sound hole. There is also a beautiful side sound port. The scoop cut away is made in a way that it does not compromise the volume or tone like some cutaway do. The slotted head stock is light weight. It comes with the upgraded Flight gigbag that is 20mm padded. There is not a scratch or any strumming marks on it. If you look at the pictures on line, they look darker than what I am selling. My pictures show accurate shading and condition.
Price includes shipping to continental US.
There are lots of videos and reviews out there. I am willing to play you live sound samples. And I would listen to Matt at Aloha City Ukes playing it. I share this because he films using his cell phone, without any enhancements or filters.
Also, Peter Moss seems to film most of his videos playing one. He and I have spoke of our fondness for this instrument.
I am asking $495 and will include shipping and insurance in the continental US.
Thanks for taking a peak!
Here is the link to Flight's page.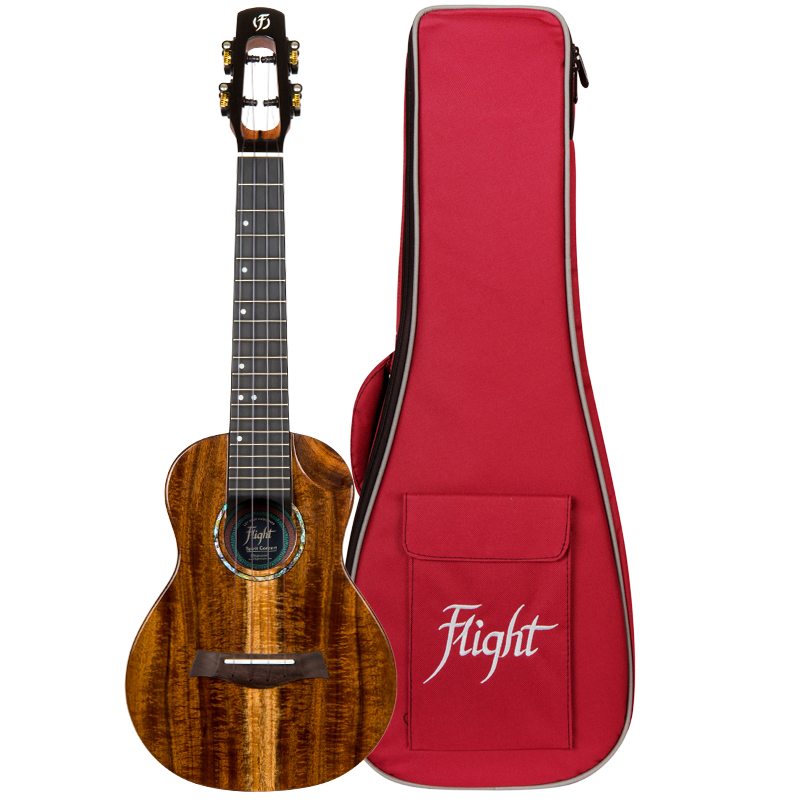 A wild Spirit that belongs in the wilderness and can't be tamed. Mustang's younger brother, Spirit, is a Concert-sized, all solid acacia ukulele from Flight Ukulele.Some of the Spirit's unique features include an intricately designed top sound hole, scalloped cutaway, offset dots on the rose
flightmusic.com