Joined

Feb 3, 2008
Messages

2,262
Points

48
SOLD to Uke man!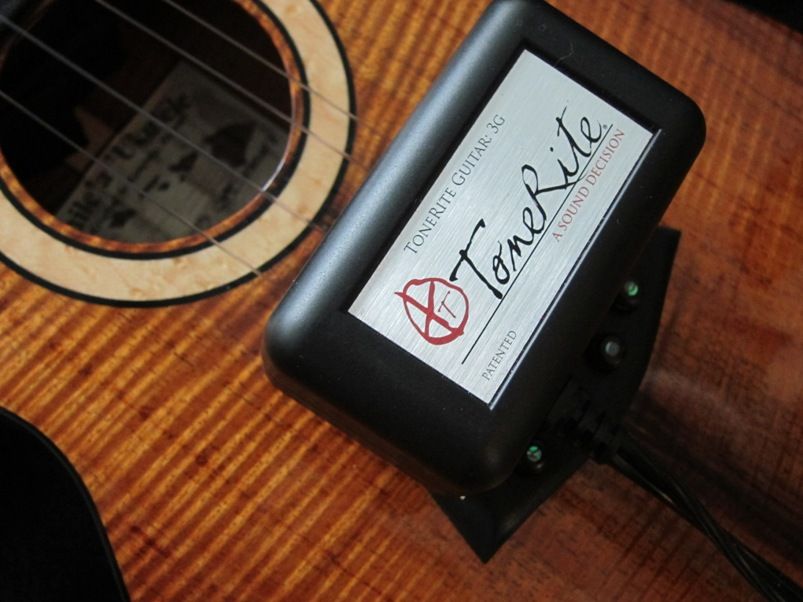 As I am moving to the mainland next year to attend business school, I am selling off a few pieces of gear. The first is this outstanding ToneRite which makes your ukuleles and guitars sound better through "black magic."
A few points for interested buyers:
Yes, I do believe it works. I've used it on over a dozen of my instruments and have heard perceptible differences.
I think what ToneRite's ad copy says about multiple treatments is true to an extent, but I think the first treatment is the most important—which is why I'm comfortable selling.
I feel like it was worth the full $150 that I paid.
This is the version with the variable speed knob. They say you can fine-tune what kind of tone you get from your instrument from varying the speed—I always just put it on full speed.
I would describe the condition as like-new.
I'm pretty sure I've seen artists like Kalei Gamiao and Aldrine using ToneRites on Instagram.
This is the guitar model, but it works on ukulele and is superior to the ukulele model per my discussions with ToneRite's CEO (though she didn't quite use those words).
You can see my review that I wrote about a year ago here:
http://forum.ukuleleunderground.com...e-5-Years-in-the-Making&p=1242534#post1242534
I threw out the box, so this only comes with the functioning ToneRite device. But I think that if you've got half a dozen higher-end solid wood ukuleles (and that's many of you out there), this is an outstanding investment.
Asking $95 [SOLD!] including PP fees and priority shipping to USA.
Thanks for looking!
Last edited: