Joined

Jan 10, 2023
Messages

11
Reaction score

32
Points

13
Hi guys and gals, I'm a long time guitar player that always liked the sound of the ukulele, but hesitated on buying one for 10+ years, finally decided to pull the trigger. I enjoy rhythmic playing and I'm looking for a concert size. I don't have any shops available locally, so it's most probably going to come down to researching videos, reviews, ordering online and returning if there are flaws. I know it's not ideal, but it is what it is. I'm looking to spend less than 200 euros.
I narrowed it down to three choices that are available to order:
1
Flight Iris
- 140 €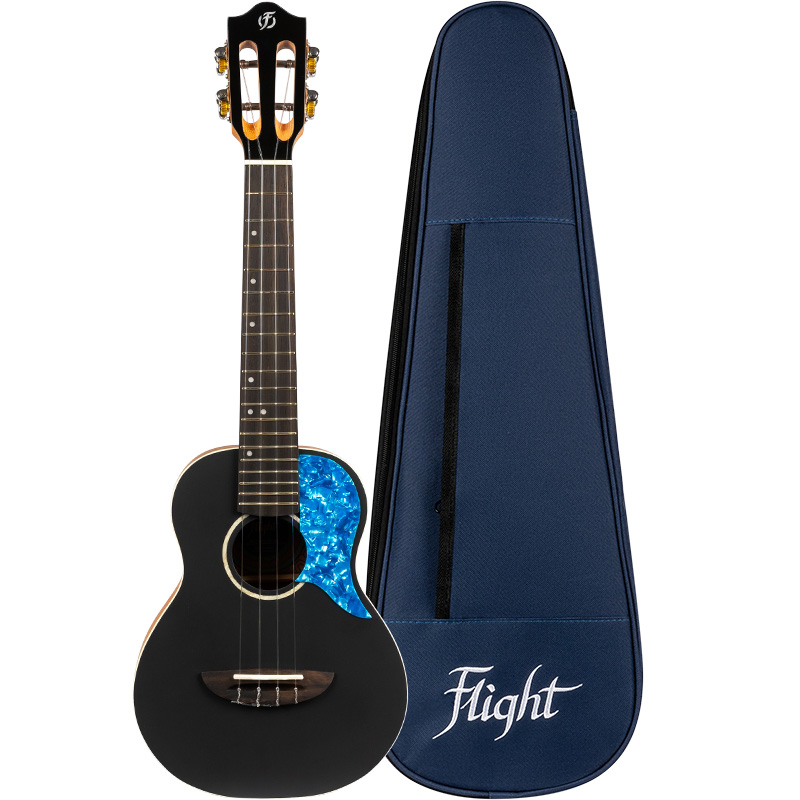 There's a new princess in town! Meet the Flight Iris, a solid spruce top concert ukulele sporting a painted top in black, blue, or red, pick guard, and laminate mahogany back and sides. The Iris is Flight's take on a painted-top ukulele, offering a host of features with Flight's recognized qua
flightmusic.com
The specs seem great (solid spruce top, laminated mahogany sides, slotted headstock) and it looks just GORGEOUS, there is a SUS video where it sounds great, but there are now real reviews of it and information is scarce. Is there anyone with experience with one of these? The Flight UC10 killer?
2
Flight Juliana
- 180 € (rsp 260 € andaround 290 in other stores)
Juliana was the second ukulele introduced as part of the Flight Princess Series. The solid acacia top and the laminate acacia sides and back gives this ukulele a full, rich tone which reflects the dark, stunning color of the wood. With premium features such as the ebony fretboard, Japanese fluoroc
flightmusic.com
This one has good specs (solid acacia top, laminated sides), sounds great on the few videos I found, there is sparse information about the model but the few people I've found mentioning they had one like it a lot. It also seems a great value considering the price in other shops. There are a lot of reviews of either Flight travel and entry models or their high end, but the princess models seem to be mostly overlooked.
3
Anuenue UC10
- 180 €
I guess there's no need to introduce this one too much, there's a lot said on the internet, including receiving high praise from Baz in review. It's also often mentioned in connection with finishing flaws and cloth pickguard ungluing. I like the sound, the looks are a bit too "hip" but ok I guess, and will likely be able to try one of these in person. I know it's a pretty good choice, but I really like the looks of the Iris and Juliana might be a better value at this pricepoint.
Any experience with these models or advice?