Inexpensive wood was brought up in another thread and I did not want to hijack it. I usually take a gander at piles if wood for the odd piece that speaks out, 'don't let them make a fence board out of me'. Well since I brought it up, some cedar fence boards I made some tops out of. Searched through a few piles, just looked at the ends for boards that were quartered and darker in color. With luck I found a few good pieces. Made for some three piece tops, would be fine for a uke.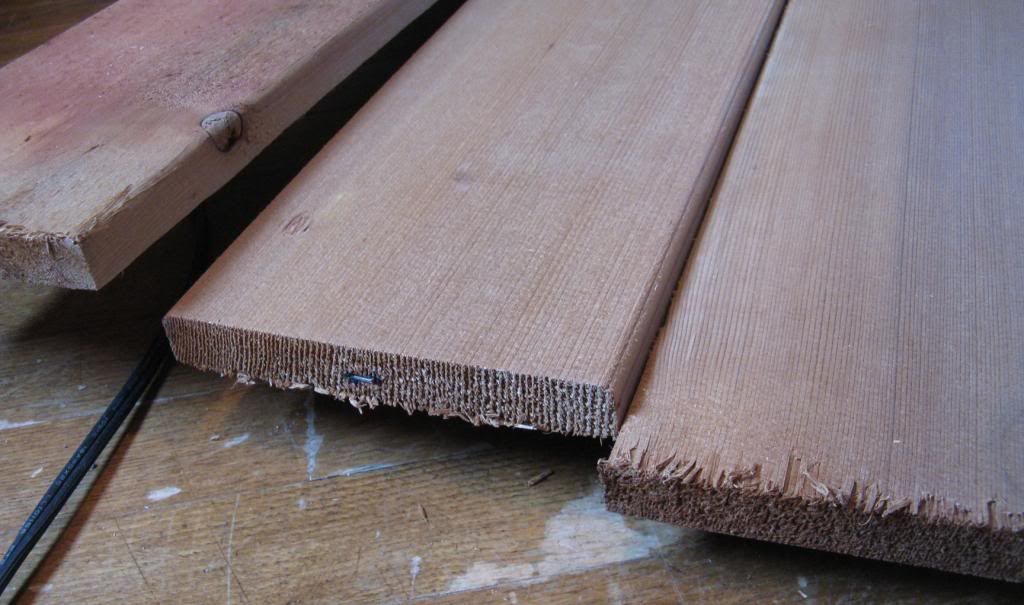 After resawing and sanding.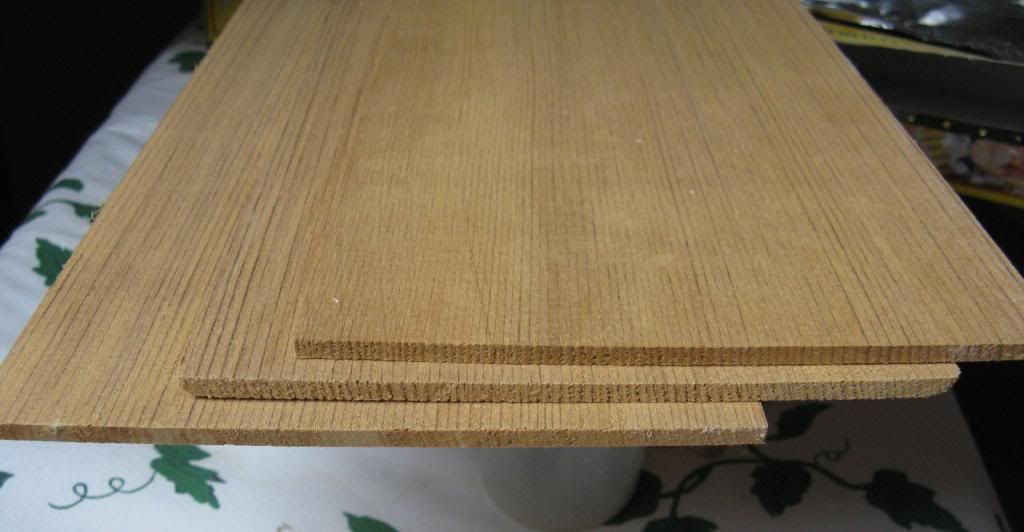 Home Depot Fir neck. The fretboard is some Brazilian Cherry flooring, got a part box for $20. Nice stuff, not HD though.