Find many great new & used options and get the best deals for Bradford Donaldson beautiful hand made Soprano Ukulele #451 w/ case at the best online prices at eBay! Free shipping for many products!
Seller ending the listing as he couldn't update the posting with the wood used in the build and was getting too many offers.
New listing is here and he told me he's now not accepting offers (although the posting allows it). Still seems to be a good price.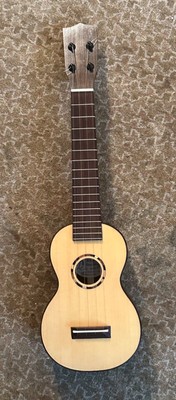 Tuners these are Gotoh UPT tuners from Japan which are very high end and function beautifully.